Thread #
53229
created the 2021-07-23 at 22:47 by Skynet - Seen 323 times by 162 users
Original Post #
4315383
, posted at 22:47 on 2021-07-23
Post #
4315384
, posted at 22:47 on 2021-07-23
Post #
4315385
, posted at 23:01 on 2021-07-23

lafee19
En plus c est un épisode avec Jack Harkness ... et un dalek, c est un super épisode vous devriez en parler, voici un petit avant gout

J espère que vous aimerez vous les fans du docteur

Post #
4315386
, posted at 23:04 on 2021-07-23

lafee19
Voilà l'épisode dans wikipedia

Post #
4315392
, posted at 12:51 on 2021-07-24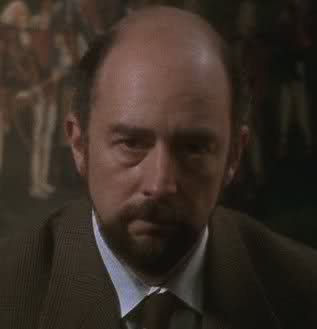 Batefer
J'ai posé la question à France Télévisions il y a deux semaines, voici leur réponse :

"J'ai bien compris votre demande concernant l'épisode spécial de "Doctor Who" intitulé "Revolution of the Daleks".

Il n'est pas possible de vous communiquer cette information. En effet, il n'est pas prévu de diffuser cette émission dans l'immédiat. Au-delà de 3 semaines, la chaîne n'est pas autorisée à communiquer sur sa programmation.

Merci pour votre message."

--
je parles pas au cons sa les instruits
Post #
4315406
, posted at 16:41 on 2021-07-25

Olorin17

Tu peux toujours leur poser la question, ils auront du mal à te répondre vu que la série n'est plus chez eux. Elle est passée sur NRJ12 depuis un petit moment.Et la saison 12 y est d'ailleurs en cours de diffusion le vendredi soir, il y a des chances que Revolution soit diffusé à la suite.

Post #
4315408
, posted at 19:28 on 2021-07-25

Back to thread list
Anonymous posting has been disabled. Please login first before attempting to post: