Search

Le maître du jeu
You have to be logged to rate this tvshow
Genre:
Comedy / Sitcom
Game
Stand-up
Last episode : 1x02 - Aired on 2022-09-22
Next episode : 1x03 - Air on 2022-09-29
"Le maître du jeu" is a Canadian comedy show based on the British show Taskmaster. Each week, Louis Morissette, the Game Master, will challenge our five comedians, while Antoine Vézina will act as referee. The aim of the game? Accumulate the most points to win the episode and win the unusual prize of the week. The personality who has won the most episodes will ultimately be crowned champion or champion of the season.
Casting:
Videos:
Le Maître du Jeu ( Taskmaster Quebec) Season 1 trailer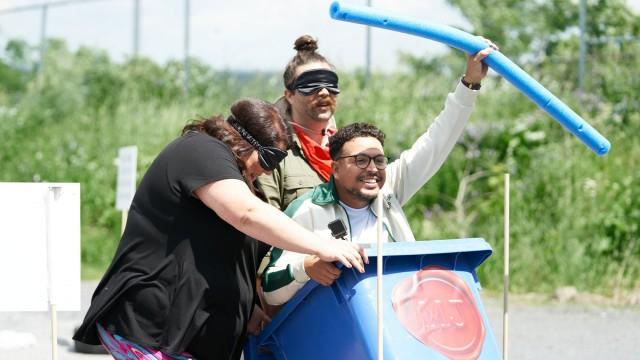 This page has been seen 638 times since the 2022-08-22
Last update of this page on 2022-09-24 at 15:31